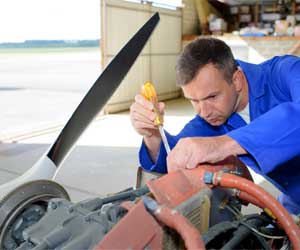 TRAINING PROGRAMS FOR AVIATION MAINTENANCE TECHNICIANS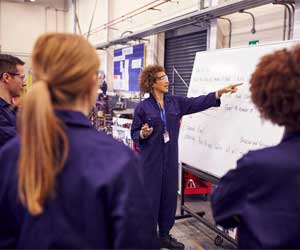 Apprenticeship and Extension Courses
CTECS apprenticeship curriculum is fully approved by the State of Connecticut. We work hand-in-hand with the CT Department of Labor Office of Apprenticeship Training, and the CT Department of Consumer Protection Occupational Licensing Department to ensure coursework taken is viable and what is required for both industry needs, as well as licensure.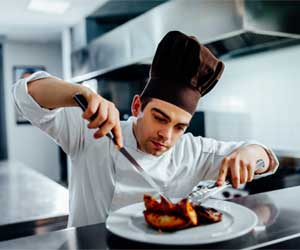 Full-Time Day Technical Programs at Bristol Technical Education Centers
Adult students who have graduated high school can study in one of six technical full-time day programs offered at the Bristol Technical Education Center in Bristol, CT. Programs offered include:
Automotive Technology
Culinary Arts
Electronics Technology
Heating, Ventilation and Air Conditioning
Precision Machining Technology
Welding and Metal Fabrication
STUDENT FORMS AND INFORMATION
Notice for Veterans: In accordance with Title 38 US Code 3679 subsection (e), this school adopts the following additional provisions for any students using U.S. Department of Veterans Affairs (VA) Post 9/11 G.I. Bill® (Ch. 33) or Vocational Rehabilitation and Employment (Ch. 31) benefits, while payment to the institution is pending from the VA. This school will not:
Prevent the student's enrollment;
Assess a late penalty fee to;
Require student secure alternative or additional funding;
Deny their access to any resources (access to classes, libraries, or other institutional facilities) available to other students who have satisfied their tuition and fee bills to the institution.
However, to qualify for this provision, such students may be required to:
Provide Chapter 33 Certificate of Eligibility (or its equivalent) or for Chapter 31, VA VR&E's contract with the school on VA Form 28-1905 by the first day of class.
Adult Education Programs Accredited by: Council on Occupational Education • 7840 Roswell Road • Building 300 Suite 325 • Atlanta, GA 30350 • Telephone Number: 1-800-917-2081 • http://www.council.org/