Students from the Connecticut Technical Education and Career System (CTHSS) showcased their skills and earned high honors at the SkillsUSA National Leadership and Skills Conference (NLSC) held in Louisville, Ky., on June 20-24. The students entered 42 events with 16,000 total participants, earning two gold medals, one bronze medal and a total of 29 top-twenty placements.
Hire Us for Your Next Project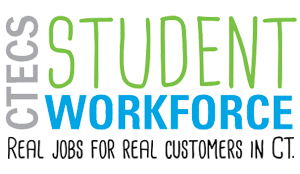 Student Workforce is a business run by students and faculty at the CTECS.